Lecture series: A Matter of Conscience
06/06/2014
A Matter of Conscience
Catholic Communications, Sydney Archdiocese, 5 Jun 2014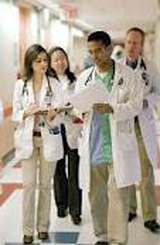 Conscientious judgement given respect and importance in the code of practice at all Catholic hospitals and aged care facilities
When do doctors have the right to refuse to perform a medical procedure such as abortion on religious, ethical or intellectual grounds? And when is it reasonable to compel a doctor to carry out a procedure that he or she believes is wrong?
These and other questions involving conscientious judgement and other bioethical challenges will be explored by Dr Bernadette Tobin next week when she delivers the fourth Order of Malta lecture at the University of Notre Dame Sydney.
Dr Tobin, Director of the Plunkett Centre for Ethics at St Vincent's Hospital and Mater Health, and Reader in Philosophy at the Australian Catholic University, and one of the nation's leading ethicists, will discuss the importance of conscientious objection and respect for conscientious judgement.
Conscientious judgement is not only recognised in the code of ethics for Catholic hospitals and aged care services across Australia but is also recognised by the medical profession in important documents such as the Australia Medical Council's Guide to Medical Practitioners.
However, under laws passed in Victoria in 2008 and in Tasmania late last year, doctors who have a conscientious objection to performing an abortion, in cases of medical emergencies, are now legally obliged to perform a termination. When there is no medical emergency, doctors are no longer compelled to carry out the abortion. But despite their conscientious objection to the procedure, they are legally bound under the law in Victoria and Tasmania to refer the patient who has asked for an abortion to a doctor who will.
"What I want to do in my lecture next week is examine the whole issue of respect for conscientious judgement, and why it matters in regard to the individual and their individual judgement as well as to institutions and the conscientious judgement of these institutions," Dr Tobin says.
Entitled: "A Synopsis of Some Contemporary Controversies in Bioethics," Dr Tobin's lecture next week continues the Order of Malta's unique lecture series designed to help modern Catholics better understand and deepen their faith.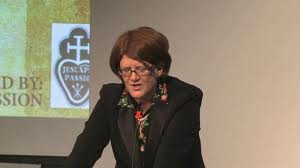 Professor Tracey Rowland delivered the inaugural Order of Malta Lecture in August last year
An initiative of the then Archbishop of Sydney, Cardinal George Pell and the Order of Malta, the first lecture in the series was given in August last year by Professor Tracey Rowland, Dean of the John Paul  II Institute of Marriage and Family in August last year when she tackled "The Three Theological Virtues: Why do faith, hope and love matter in the 21st Century."
The second lecture was delivered by Anna Krohn from the John Paul II Institute and explored the great women leaders of the Church in a lecture entitled "The Hour of Women is Approaching…Is the Church Ahead or Behind that Moment." Owen Vyner, who has a Masters Degree in Theology from the John Paul II Institute and a Licentiate in Sacramental Theology from the Liturgical Institute in Illinois, USA gave the third Order of Malta lecture in February this year when he discussed "The Grace of the Sacrament of Reconciliation – Healing for a Broken World."
Next week's lecture by Dr Tobin, which will take place at 6.30 pm on Wednesday 11 June at the University of Notre Dame Sydney's Lecture hall in Pioneer House, Broadway, is particularly timely not only with Tasmania the latest state to pass laws forcing medical practitioners with conscientious objections to performing abortions to refer patients to those with no such objections, but in light of the proposed health reforms in the USA.
Under the reforms which are aimed at bringing affordable health care to low paid Americans, Catholic hospitals that receive government funding may be required to provide procedures that are against the Church's teachings such as abortions, contraception, sterilisation and IVF.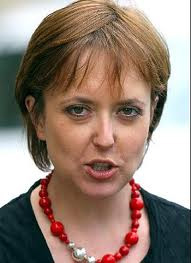 Tasmania's former Labour premier Lara Giddings responsible for Tasmania's new laws on abortion
In Australia similar fears have been voiced about Western Australia's Midland Public Hospital which is currently under construction by St John of God Health Care in Public-Private Partnership with the WA Government. As a Catholic hospital Midland Public, like all other Catholic Hospitals in Australia, will not offer pregnancy termination, sterilisation or contraceptive procedures or assisted reproductive technology as part of its services when it opens its doors in 2015. Instead patients who want these services will be advised to contact their local government health service for another public hospital in their area that carries out these procedures.
"But what we need to understand is that matters such as termination of pregnancy and conscientious objection to termination are two separate issues," Dr Tobin says.
But often in the heated debate over abortion, people have been inclined to lump the two issues together. This has resulted in confusion for some while for others who are dedicated to ensuring that termination of pregnancy remains available, they see any objection as an encroachment on this and refuse to even consider conscientious judgement on abortion as valid or important.
In a bid to separate the two issues, Dr Tobin will introduce a recent US-developed "thought experiment" during her lecture next week.
"They'll be asked to imagine that we live in a society where female genital mutilation – circumcision – is a permissible procedure. In this society, people don't see any medical objection to this procedure and in fact the majority rather favour it. If a doctor has a conscientious objection to taking part in the procedure, I think it would be generally and uncontroversially agreed that the law should respect his conscientious judgement. It would be reasonable for the law to say he doesn't have to. But would it then be reasonable for the law to say while he doesn't have to participate or perform the procedure, he has a legal obligation to the people who want the service to refer them to a doctor whom he knows will provide it."
Dr Tobin says the experiment brings to the fore the question of what a decent, democratic, liberal, pluralist society's laws ought to be on this matter. "It invites us to focus on the question of conscientious judgement rather than the legal permissibility of the termination of pregnancy," she explains.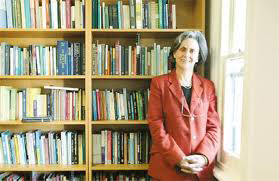 Dr Bernadette Tobin Director of the Plunkett Centre for Ethics at St Vincent's Hospital Mater Health
During her lecture Dr Tobin will proffer what the role of the state should have in the practice of medicine which traditionally has been reluctant to intrude into the private relationship between doctor and patient.
In the days of the Vietnam War more than 1500 young Australians registered as conscientious objectors. Some were pacifists and against fighting in any war while others objected to this particular war for ethical, intellectual and other reasons.  During this time many of these conscientious objectors were ostracised and seen as unpatriotic and "un Australian."
Dr Tobin points out that when person exercises their conscientious judgement against an unpopular issue, they receive far more support and respect than if are objecting to an issue that is widely approved and popular.
"The Catholic Church has a long tradition of thinking and reasoning about the nature and role of conscience, and we rely on the leadership of good thinking, good people to bring this tradition to the new issues that confront us in today's world," she says.
Dr Tobin will also discuss recently enacted legislation in some countries on euthanasia and the possible implications of this for Australia as well as the wide range of ethical challenges faced daily in Australia's hospitals and aged care services not only by doctors by nurses and other health care workers.
The lecture "A Synopsis of Some Contemporary Controversies in Bioethics" by Dr Bernadette Tobin is open to the public and will be held at the University of Notre Dame's Lecture Hall NDS5/203 on Level 2 of Pioneer House, cnr of Buckland and Broadway at 6.30 pm on Wednesday 11 June.
Want to learn more? Attend Dr Tobin's Lecture
Previous articles on the lecture series:
Cradio interview with Dr Tobin: Do Doctors have the right to object?
Listen to Owen Vyner's lecture The Grace of the Sacrament of Reconciliation: Healing for a Broken World"
Cradio interview with Owen Vyner: Why should I confess my sins?
Lecture series: Cradio interview with Anna Krohn on Feminism & Equality: has the Church fallen behind?
 "Many Great Leaders of the Church Were and Will Be Women" – Article source: Catholic Communications, Sydney Archdiocese
Listen to Prof Rowland's lecture on The Three Theological Virtues: Why do faith, hope and love matter in the 21st Century
Listen to an Interview with Prof Rowland on the theological virtues of faith, hope & love.
Important Lecture Series to Help Catholics Better Understand their Faith – article on the Catholic Archdiocese of Sydney website