Article from Catholic Communications, Sydney Archdiocese: Sacrament of Reconciliation Brings Healing to Broken World
17/02/2014
Article source: Catholic Communications, Sydney Archdiocese
It's easy to find things wrong with other people and point to the way they may have hurt or let us down. But when it comes to looking inside ourselves at our own failings is much more difficult.
Owen Vyner of the John Paul II Institute for Marriage and Family pulls no punches when he says: "Confession is hard." He also warns some may find there is no apparent and immediate gain from Confession. But he has no doubt the Sacrament of Reconciliation has a real and definite transformative effect over the long term, and that this Sacrament not only enables us to personally encounter God but to also begin to understand God's limitless and unconditional love for us, His infinite forgiveness and His mercy.
The Sacrament of Reconciliation or Sacrament of Penance as Confession is frequently known, has become increasingly under-appreciated and under-utilised in today's 24/7 era of instant gratification, acquisitiveness and materialism.
But now more than ever the Sacrament of Reconciliation is needed to bring healing to what Owen Vyner calls "a broken world."
Next Wednesday evening, Owen will deliver the third lecture in the important Order of Malta Lecture Series introduced last year to help Catholics better understand and deepen their faith.
The lecture entitled "The Grace of the Sacrament of Reconciliation: Healing for a Broken World" will begin at 6.30 pm in The Crypt of St Mary's Cathedral.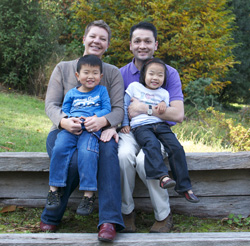 Owen Vyner with his wife Terri and their children Laura 5 and Charlie 4
Owen who holds a Masters Degree in Theology from the John Paul II Institute, a Licentiate in Sacramental Theology from the Liturgical Institute in Mundelein, Illinois USA and is currently researching his doctoral thesis on the Sacrament of Reconciliation, follows last year's Order of Malta Lectures, the first of which was given by the Dean of the John Paul II Institute, Professor Tracey Rowland.
Supported by the Archbishop of Sydney, Cardinal George Pell and sponsored by the Order of Malta, the lecture series began with Professor Rowland's exploration of the virtues of Faith, Hope and Love and why these matter in the 21st Century. The second lecture in the series was delivered by Anna Krohn from the John Paul II Institute. Educator, writer and a foundation member of the Catholic Women's movement Anima, Anna spoke on the great women leaders of the Church in a lecture entitled: ""The Hour of Woman is Approaching….Is the Church Ahead or Behind that Moment."
Now another member and scholar with the John Paul II Institute will explore the Sacrament of Reconciliation and explain why the Sacrament is vital to heal the wounds of men and women in today's "broken world" and to enable them to reconcile with God and his infinite mercy and outpouring of love.
"There are three levels of wounds I want to address," he says. "The first is personal loneliness and isolation. The second is the breakdown in relationships where people are increasingly separated and disconnected not only from their families but from each other. Some people may have hundreds of friends on Facebook but in the real world almost none."
The third level of wounds refers to those inflicted by what Owen calls "cosmic brokenness."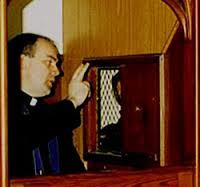 Sacrament of Reconciliation God's great gift to the Church
"We have become disconnected from the world in which we live and seem to be reflecting on it from the outside. We
are so surrounded by noise and sound that when the stars come out, for example we no longer see them. This disconnect has also led to the feeling that we should just take and use whatever the world offers for our own benefit and consider no one else. This has given rise to the idea that all would be well if there weren't so many people in the world."
According to Owen we have become like a boat without an anchor, tossed around on waves much like flotsam and jetsam with no purpose, no direction and no meaning.
"We have lost our sense of God and our relationship with God. We have lost the sense that we come from God and are made in God's image," he says.
In today's world sin is also denied.
Certainly over the past decade or more we have seen contemporary leaders, businessmen, stockbrokers, sports stars and politicians accused of various misdemeanours to more serious charges of corruption, conflict of interest, insider trading, market manipulation and extortion. But for most of those, a public apology written by their spin doctor and showing little or no remorse, has been the only penalty they have had to face.
But true healing is possible and it begins by looking deep inside ourselves, acknowledging our sins both large and small, and with a sorrowful heart truly desire to make amends. Confessing these sins to God and asking His forgiveness is the start of healing of these wounds, Owen says.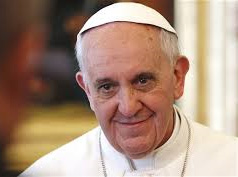 Pope Francis calls on Catholics to confess sins with concreteness and sincerity
"The Sacrament of Reconciliation is God's great gift to us," he says explaining that Confession dates back to the time of Jesus and the Apostles when Christ in His abundant love and mercy, established the Sacrament so that we as sinners could obtain forgiveness for our sins and reconcile with God and the Church.
"The Sacrament is a personal encounter with God and brings us closer to God and His love, compassion, forgiveness and mercy."
Owen believes the word mercy is often totally misunderstood or ignored by many people today – but you only need read  the writings of John Paul II, Pope Benedict XVI or Pope Francis to understand there is a far more accurate and profound meaning to the word.
 "When the three Pontiffs and the Catholic Church speak of "mercy," it is to describe God's faithfulness to Himself in His promise to save us, and His faithfulness in keeping that promise," Owen says.
John Paul II said mercy was love's second name and called Confession an act of honesty and courage where we entrust ourselves, beyond sin, to the mercy of a loving and forgiving God.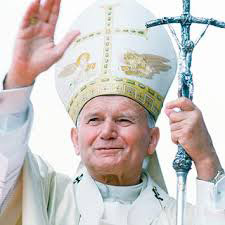 Blessed John Paul II said Mercy was another name for Love
"When young couples ask me what they can do in holiness together as a married couple, I answer by telling them of John Paul's words in The Theology of the Body where he referred to the Sacraments of Penance and the Eucharist as the infallible and indispensable 'means' for forming the Christian spirituality of married life and family life," he says.
Owen himself and his wife Terri regularly go to Confession. They confess individually, he says, but afterwards sit quietly together and to say sorry for "the times I have not loved and honoured you each and every day."
"Last week as we spoke to one another and said sorry, our five year old daughter Laura spontaneously turned to her brother who is four and said: "Charlie, I am sorry for being selfish, will you forgive me?"
For Owen and Terri that was a moment they will treasure. "By living our faith as a couple, faith can become as natural to your children as walking and talking," he says.
To book a place at Owen Vyner's Order of Malta lecture on the Sacrament of Reconciliation at the Crypt at 6.30 pm on Wednesday email info@smom.org.au or telephone 02 9331 8455
Related articles:
Cradio interview with Owen Vyner: Why should I confess my sins?
Lecture series: Cradio interview with Anna Krohn on Feminism & Equality: has the Church fallen behind?
 "Many Great Leaders of the Church Were and Will Be Women" – Article source: Catholic Communications, Sydney Archdiocese
Listen to Prof Rowland's lecture on The Three Theological Virtues: Why do faith, hope and love matter in the 21st Century
Listen to an Interview with Prof Rowland on the theological virtues of faith, hope & love.
Important Lecture Series to Help Catholics Better Understand their Faith – article on the Catholic Archdiocese of Sydney website